Let's celebrate social emotional learning!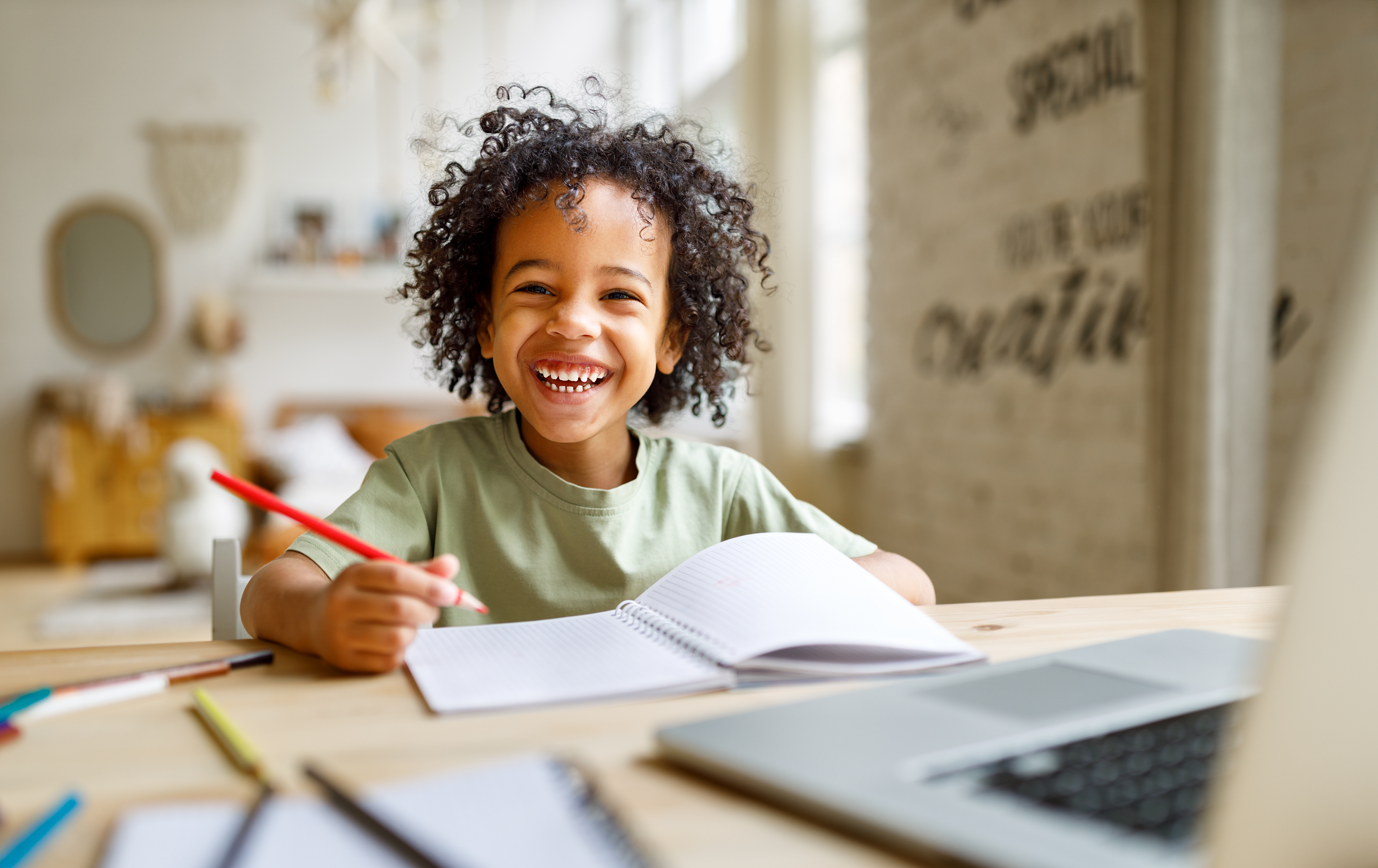 February 15, 2023
Social and Emotional Learning (SEL) is an innovative framework that emphasizes skill-building related to mental health, self-esteem, healthy social relationships, and socioemotional development. Since the 2020 COVID-19 pandemic, the mental health of youth has been in a crisis. SEL, with its focus on emotional health and stress management, is a crucial tool to help alleviate this crisis in schools.
On March 10, 2023, National SEL Day will provide advocates of the framework the opportunity to showcase and celebrate all of the benefits of SEL! If you're unaware of SEL, National SEL Day is the perfect opportunity to learn more about how SEL can support the young people in your life.
SEL is becoming as popular as it has ever been. The Collaborative for Academic, Social, and Emotional Learning (CASEL) recently reported that google searches for SEL reached an all-time high in early 2023. Further, there has been bipartisan political support for continued research and implementation of SEL in K-12 settings.
SEL is the foundation of our curriculum at Rise Above, a trauma-informed, SEL and substance use prevention program created by the Innovation in Child and Family Wellness Research (Innovative Wellness) group. Here at Innovative Wellness, we are proud to share the SEL love! Whether you are a parent, educator, or school administrator, you can use this article to guide your SEL practices on National SEL Day.
1. For everyone: Learn about SEL with an introduction course!
SEL is still a relatively new framework. This free virtual course from CASEL can help answer questions such as: What is SEL? Who is it for? What does research say the benefits of SEL are? How can I support SEL at home or in the classroom?
2. For everyone: Sign up to advocate for and showcase SEL!
National SEL Day provides several opportunities to showcase and learn about SEL. Whether you're an SEL expert with a project to share, or if you're interested in learning more about the framework, the National SEL Day organization has many options to post and browse topics. According to the website, "we will come together to showcase SEL in our communities, promote SEL to our personal and professional networks, advocate SEL with our policymakers, and support SEL in our schools, organizations, and communities. This year we will focus on Uplifting Hearts, Connecting Minds."
3. For administrators: Think about providing SEL training for your school's educators and support staff
CASEL provides several resources for professional development on their website. The sources come from different school districts and CASEL partners to create several choices for SEL professional development. CASEL writes, "All staff members need initial and ongoing professional learning and support to implement evidence-based SEL practices and programs."
4. For educators: Implement SEL activities in the classroom – like yoga!
The benefits of yoga as a way to facilitate SEL has well-researched benefits in the classroom. Our own 2017 study showed that school-based yoga may have beneficial effects with regard to preventing youth cigarette use and improving emotional self-control, which may, in turn, foster additional SEL competencies and positive student outcomes such as improved behaviors, mental state, health and performance.
5. For educators: Join or start an SEL book club!
Book clubs are a fantastic way to create community and start a dialogue about mental health in your school. Book clubs can help create a community of educators dedicated to learning new skills to support their students' socioemotional development and health. Research even shows that SEL practice and awareness can support teachers by reducing burnout! Here are some tips to get the ball rolling on your own SEL book club!
6. For parents: Talk to your children about their feelings!
Starting the conversation about mental health with your kids is an essential first step to help kids learn how to create emotionally-healthy bonds. The Nationwide Children's Hospital compiled several tips to keep in mind when talking to your children about their feelings! Sesame Street and the Committee for Children recently teamed up to provide resources for parents to provide support for specific struggles that families may face, such as divorce and incarceration.
7. For parents: Try the SEL Passport Challenge!
This activity, created by the Committee for Children, is a way for kids to apply their SEL skills in real life! Parents can help their children make the passport and list some SEL skills, and kids can find a way to apply their SEL knowledge in their own communities.
8. For parents: Ask your child's teacher about how you can support their classroom!
Teachers are tasked with supporting entire classrooms on a daily basis. SEL can help retain effective teachers and create more classroom support – and parents can find ways to support SEL in the classroom as well! If you're curious about how to best support your child's classroom, simply ask the teacher how you can help! If you're looking for other ways to get involved, check out this list to get an idea of how to become active in a school community.
9. For everyone: Listen to an SEL podcast!
Being a parent and/or an educator is a busy job, so taking time out of your day to learn new teaching skills can be difficult. If you're interested in learning more about SEL, but don't have time to commit to new training, try listening to an SEL podcast! Grow Kinder and Neuroscience Meets Social and Emotional Learning are great podcasts about SEL.
10. For administrators: Read about Rise Above to see if the program would be a good fit at your school.
Rise Above is a four-part, trauma-informed SEL curriculum to support students with a history of adverse childhood experiences (ACEs) to build healthy life skills! Through the four units – "Mastering Thoughts and Feelings," "Boosting your Inner-Strength," "Building Healthy Relationships," and "Living a Drug-Free Life" – students will participate in engaging activities, stimulating discussions, and reflective activities to promote positive development. Rise Above is a researched-backed, innovative program led by passionate instructors! Visit this website to learn more about the program, and reach out to ubet@vcu.edu if you're interested in speaking to a Rise Above expert!